Help others and improve your skills
IF you want to improve your skills and help other people, volunteering with the Citizens' Advice Bureau (CAB) could be for you.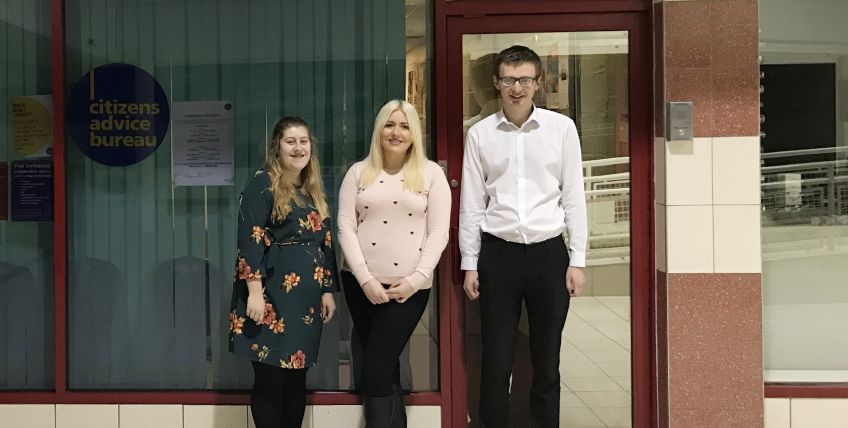 The CAB offers free support and advice to people on things like benefits, debt, employment, housing, immigration and more.
Easterhouse CAB is looking for new volunteer advisors.
It's a good chance to learn new skills, improve your confidence – and make a difference to your community.
Volunteering can lead to paid employment too.
If you're over 18, and can commit to eight hours a week, it could be just the thing.
You'll receive full training and travel expenses.
Training starts in November. Phone 771 6654 for an information pack.
Pictured above are Easterhouse CAB staff Charlene Quinn, Georgia Lee McBride and David Hughes.
Thursday, October 25, 2018